Regular price
Sale price
£40.00
Unit price
per
Sale
Sold out
We will be visiting Caister Carvery again this year followed by some time in Potter Heigham to do a bit of shopping and walking. 
 Caister Carvery is a popular carvery restaurant located in Caister-on-Sea, a coastal village in Norfolk, England. The restaurant specializes in traditional carvery-style meals, offering a variety of roasted meats, vegetables, potatoes, and accompanying sauces and gravies. It's a place where you can enjoy a hearty and satisfying meal, particularly roast dinners, in a relaxed and family-friendly setting. Carvery and dessert included. 

Potter Heigham: Potter Heigham is a village situated in the Norfolk Broads, a beautiful and scenic area known for its network of rivers and lakes. It is a popular destination for boating, fishing, and enjoying the natural beauty of the Broads.  The village also has various amenities, including a riverside pub, cafes, and local shops.
View full details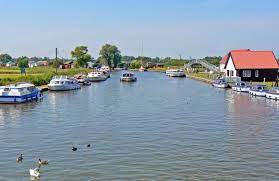 Collapsible content
Pick Up Route

Location
Pick Up Codes
A
B
C
D
Stowupland, Reeds Way
07:51
09:00
09:21
10:00
Stowupland, Thorney Green Bus Shelter
07:53
09:02
09:23
10:02
Stowupland, Allotments
07:55
09:04
09:25
10:05
Tesco Estate, Mortimer Road/New Bridge
07:57
09:06
09:27
10:07
Combs, Melford Road Bus Shelter
08:02
09:12
09:32
10:12
Combs, Lavenham Way Bus Shelter
08:04
09:14
09:34
10:14
Combs Cracknells Chip Shop
08:06
09:16
09:36
10:16
Stowmarket, Ipswich Road, Lockington Road
08:09
09:19
09:39
10:19
Stowmarket, Argos Bus Stop
08:11
09:21
09:41
10:21
Stowmarket, Air Cadet Hall
08:15
09:25
09:45
10:25
Stowmarket, Thirmere Drive Bus Shlter
08:20
09:30
09:50
10:30
Stowmarket, windermere Road Opp Hall
08:25
09:35
09:55
10:35
Stowmarket, St Edmunds Road
08:27
09:37
09:57
10:37
Pick Up Express

Location
Pick Up Codes
Express 1
Express 2
Express 3
Express 4
Bury Bus Station, Bay 9
07:30
08:00
08:30
09:00
Woolpit, Petrol Station
07:50
08:20
08:10
08:40
Elmswell, Wetherden Road Bus Stop
07:55
08:25
08:05
08:35
Wetherden, Crossroads
07:58
08:28
08:04
08:34
Haughley, East of England Co-op
08:03
08:33
07:57
08:27:
Stowmarket Town FC Bus Stop, Bury Road
08:08
08:38
07:52
08:22
Stowmarket Train Station
08:12
08:42
07:48
08:18
Stowmarket, Ipswich Street Lockington Road
08:15
08:45
07:45
08:15
Combs, Esso Bus Stop
08:16
08:46
Combs, Cracknells Fish Shop
07:44
08:14
Combs, Lavenham Way
08:18
08:48
07:42
08:12
Needham Market, Gipsy Lane
08:25
08:55
07:35
08:05
Needham Market, Church Bus Stop
08:27
08:57
07:33
08:03
Needham Market, The Swan
08:30
09:00
07:30
08:00
Refunds

Non ticketed excursions are non refundable if cancelled within 7 days prior to trip date.

To cover the costings of the ticketed excursions, if cancelled with 7 days prior to trip date, only transport costs are only refundable. The ticket price is non refundable from booking.

All cancellations must notify is in writing to excursions@danscoachtravel.co.uk