Regular price
Sale price
£37.50
Unit price
per
Sale
Sold out
Yoxford, Dunwich, and Woodbridge are all charming locations in Suffolk, England, each with its own unique attractions. Here's some information about each place:
Yoxford: You can explore the antique store, and browse through a wide range of items, including furniture, artwork, vintage clothing, ceramics, and more. Yoxford also has lovely countryside scenery, making it a pleasant place to visit.
Dunwich: Dunwich is a coastal village that holds historical significance. Once a thriving medieval port, much of Dunwich has been lost to coastal erosion, creating a sense of mystery and intrigue. Visitors can enjoy walks along the beach and explore the ruins of Greyfriars Monastery. We will be stopping here for fish and chips at Flora's Tearooms. Please let us know of any allergies. 
Woodbridge: Woodbridge is a charming town located on the banks of the River Deben. It has a rich maritime history and a vibrant waterfront area. Woodbridge offers a range of attractions, including the historic Tide Mill, a working watermill that dates back to the 12th century. You can also explore the town's independent shops, art galleries, and antique stores. The riverside area is perfect for a leisurely stroll, and you can enjoy boat trips or simply relax in one of the riverside cafes or pubs.
All three locations have their own unique charm and attractions, so it depends on your interests and preferences as to which one you would find most enjoyable. Whether you're interested in antiques, coastal scenery, or historical sites, each place offers something special to explore and discover.
View full details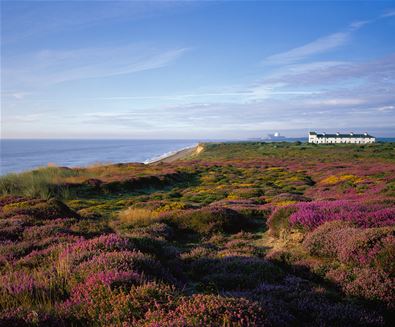 Collapsible content
Pick Up Route

Location
Pick Up Codes
A
B
C
D
Stowupland, Reeds Way
07:51
09:00
09:21
10:00
Stowupland, Thorney Green Bus Shelter
07:53
09:02
09:23
10:02
Stowupland, Allotments
07:55
09:04
09:25
10:05
Tesco Estate, Mortimer Road/New Bridge
07:57
09:06
09:27
10:07
Combs, Melford Road Bus Shelter
08:02
09:12
09:32
10:12
Combs, Lavenham Way Bus Shelter
08:04
09:14
09:34
10:14
Combs Cracknells Chip Shop
08:06
09:16
09:36
10:16
Stowmarket, Ipswich Road, Lockington Road
08:09
09:19
09:39
10:19
Stowmarket, Argos Bus Stop
08:11
09:21
09:41
10:21
Stowmarket, Air Cadet Hall
08:15
09:25
09:45
10:25
Stowmarket, Thirmere Drive Bus Shlter
08:20
09:30
09:50
10:30
Stowmarket, windermere Road Opp Hall
08:25
09:35
09:55
10:35
Stowmarket, St Edmunds Road
08:27
09:37
09:57
10:37
Pick Up Express

Location
Pick Up Codes
Express 1
Express 2
Express 3
Express 4
Bury Bus Station, Bay 9
07:30
08:00
08:30
09:00
Woolpit, Petrol Station
07:50
08:20
08:10
08:40
Elmswell, Wetherden Road Bus Stop
07:55
08:25
08:05
08:35
Wetherden, Crossroads
07:58
08:28
08:04
08:34
Haughley, East of England Co-op
08:03
08:33
07:57
08:27:
Stowmarket Town FC Bus Stop, Bury Road
08:08
08:38
07:52
08:22
Stowmarket Train Station
08:12
08:42
07:48
08:18
Stowmarket, Ipswich Street Lockington Road
08:15
08:45
07:45
08:15
Combs, Esso Bus Stop
08:16
08:46
Combs, Cracknells Fish Shop
07:44
08:14
Combs, Lavenham Way
08:18
08:48
07:42
08:12
Needham Market, Gipsy Lane
08:25
08:55
07:35
08:05
Needham Market, Church Bus Stop
08:27
08:57
07:33
08:03
Needham Market, The Swan
08:30
09:00
07:30
08:00
Refunds

Non ticketed excursions are non refundable if cancelled within 7 days prior to trip date.

To cover the costings of the ticketed excursions, if cancelled with 7 days prior to trip date, only transport costs are only refundable. The ticket price is non refundable from booking.

All cancellations must notify is in writing to excursions@danscoachtravel.co.uk